Football season is in full swing, which means many Americans are firing up the grill for game day cookouts. While outdoor grilling is a fun activity, it can also increase the risk of home fires. Make sure your backyard barbecue is memorable for all the right reasons. Next time you grill, keep these safety tips in mind:
Always grill outside
Charcoal and gas grills should never be used indoors.
Keep grill away from structures
Make sure there's a safe distance between your grill and your home, as well as deck railings, trees, and anything that could easily catch on fire.
Make sure grill is stable
Set your grill on a flat, level surface so it won't fall over.
Clean your grill
Before using, clear out grease and fat buildup from grill that could cause fires.
Check that grill components are working properly
For gas grills, inspect propane hose for leaks before use.
Keep an eye on the grill while you're cooking
Never leave a lit grill unattended, and make sure kids and pets don't get too close.
Have fire safety equipment on hand
If a fire occurs, have a fire extinguisher or other equipment close by so you can put the flames out quickly.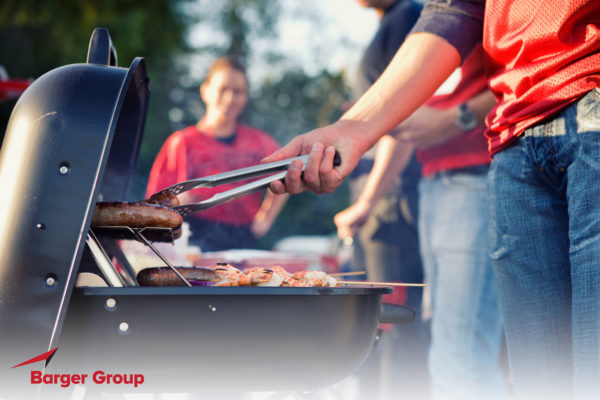 Taking these precautions when grilling will keep you, your guests, and your home safe while you enjoy a fun day of food and football. Accidents do happen, though, so make sure your homeowners insurance policy covers fire damage. Talk to Barger Group about reevaluating your plan today.